Improve Events and Digital Marketing with Gift Cards and Rewards
We tend to think of gift cards as something to use for holidays, birthdays, graduations, weddings, anniversaries, and if you're not sure about the stability of your relationship – Valentine's Day. All jokes aside, gift cards are not just useful in our personal lives, they're useful in the business world too.
Why Gift Cards Are Great for Marketing
There's no reason gift cards shouldn't be used for marketing, and business in general. Demand for gift cards is growing and the appetite to consume things digitally is only getting bigger. In fact, global digital gift card sales were around $200B in 2019 and projected to grow to $700B by 2024. According to CardCash, physical gift cards are growing at an annual rate of 6% while digital gift cards are growing at an annual rate of 200%. This implies that digital gifts aren't considered "cheesy" any more. The growing popularity of digital gift cards makes them acceptable for business applications. 
Also consider that gift cards are the number one gift consumers would like to receive. It only makes sense to give yourself the best chance of making someone happy. With a gift card, you've got a 60% chance of giving someone what they want, and that chance is higher than any other gift. Next time your business considers lugging all those promotional materials to your next trade show, they can leave the pens that keep breaking, fans that everyone throws away, and t-shirts that people wear to the gym back in the office. Digital gift cards travel anywhere!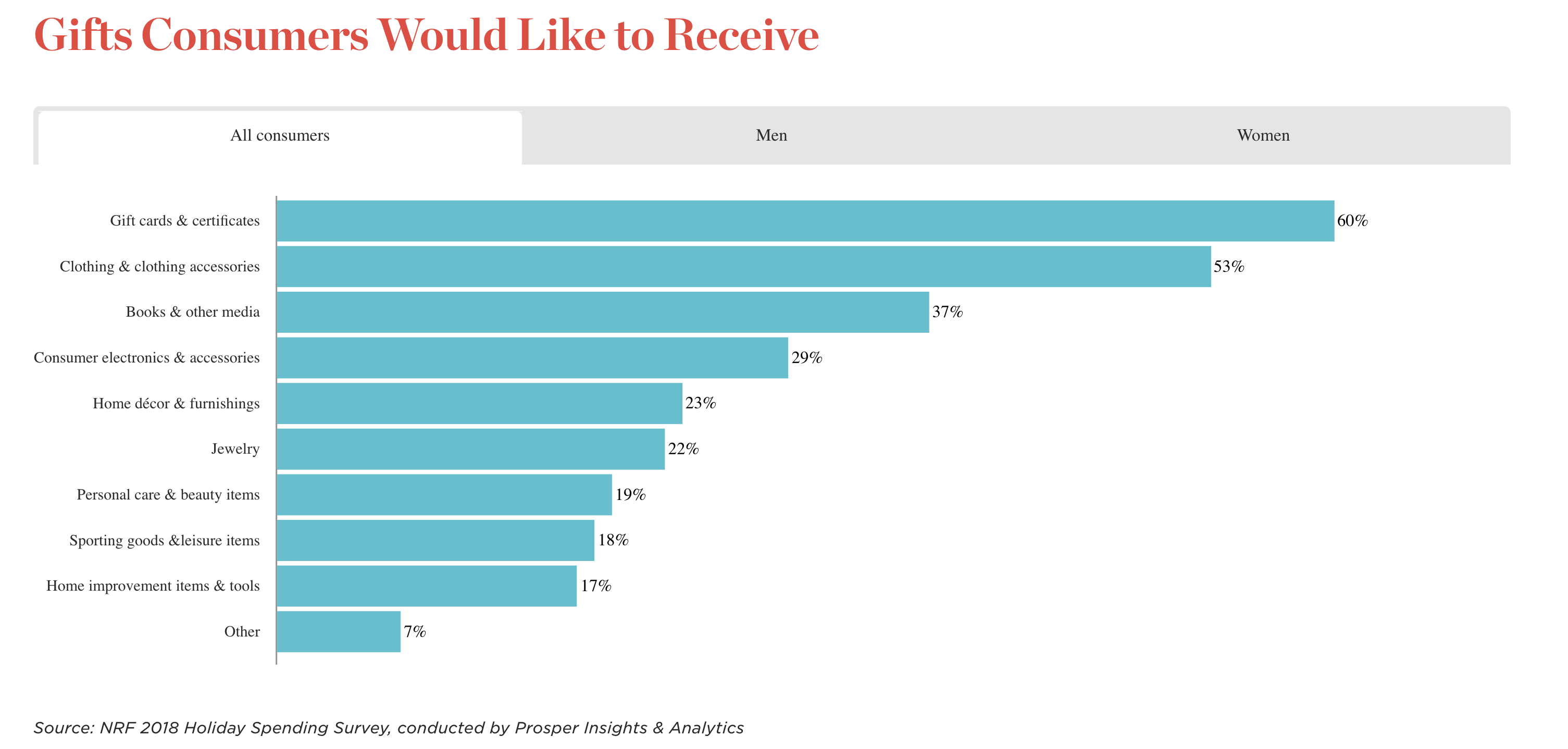 Use Cases for Gift Cards in Marketing
Gift cards can be used in a plethora of ways in business. Here are just a few examples:
Loyalty rewards

Upsell opportunities

Feedback requests

Holiday season greetings 

Employee, customer, prospect rewards and incentives

And the usual: birthdays
We're just scratching the surface here. With the right platform and off-the-shelf integration of digital gift cards with your event or marketing platform, sending e-cards is a breeze!
Distributing Gift Cards and Rewards in Business
There's probably a reason you don't receive a lot of digital gift cards and rewards yourself. Many companies don't have an integrated platform or easy way to distribute rewards. Our company, Captello, understood this dilemma and built a gift card and reward center that hooks into any marketing event or digital campaign. It serves as a portal for leads, prospects, employees, etc. to retrieve their rewards. For example, if someone was rewarded $30, they could visit the reward center and pick three gift cards, each with a $10 value, while spreading the funds across multiple brands such as Starbucks, Home Depot, and Nike – whatever they prefer. 
Our solution leverages the 1,000s of engineering hours we've spent building our universal lead capture and automation engines. The platform makes it ultra-easy to send gift cards as part of any marketing campaign or business process. For example, Captello's gamification suite features an arcade of over 25+ customizable games. When players win, the game can automatically send an email to the winner with a gift amount of your choice. Digital games can be added to any live event, virtual event, or digital marketing campaign as they run cross-platform. As another example, suppose you want to send your top tier clients a Starbucks card for their birthday. That's an easy and automated process to set up in our platform. What a great way to build better relationships with your clients!
Think Digital Gifts – Not Just Gift Cards
We categorize our digital gifts into three areas: gift card, donation, and cash equivalents. That means you can essentially give away cash or support a cause that's meaningful to someone else instead of using a gift card. We understand that not all businesses can give away gift cards. However, supporting a good cause or leading non-profit organization such as the American Red Cross, Special Olympics, or Water.org might work for your business.
Other Ways Digital Gifts Help in Business
Besides serving as a reward system, digital gifts can help your marketing efforts in the following ways:
Lead follow up

. Sending a gift in exchange for an activity gives sales reps an excuse/reason to follow up. You want to make sure the person got their gift, don't you? In business-to-business sales where multiple touch points are encouraged, this follow up is a welcome activity. What if following up on a gift card resulted in a high value sale for your company?

Relationship building

. You want to differentiate your company from your competitors. There's no better way to do this than by sending a digital gift. Something as small as a $5 Dunkin Donuts gift card can go a long way to building the relationship. 

Lead generation

. We began using digital gift cards to promote our services in early 2020 when the pandemic hit. When we realized our lead generation efforts produced 296% more leads month-over-month, we knew we were onto something. Prospects want to get something in return for their very valuable contact information. They know that if they give out their phone or email, they'll get contacted. It might not be worth it unless you offer them something of value, such as a digital gift. It might get you that demo or phone conversation and at that point, your sales team wins them over.
We hope this article gives you the confidence to consider using digital gift cards and rewards with your next marketing event and campaign.